Effects and uses of Orient House argan oil
What are the known effects of your favorite argan oil?
Argan oil can immediately replace most cosmetic products at once. Thanks to its unique composition, purity and organic quality, it is able to regenerate, restore vitality and hydrate the skin of the hair, nail beds, skin, face and body.
In the 11 years that we have been importing the oil for you only directly from Morocco, our customers mention, for example, its ability to soften the skin with eczema, stronger hair fibers, thicker hair, acne-free skin, its ability to remove stretch marks and smooth wrinkles, complete skin regeneration after burns and scars and many other effects. It's incredible how one natural oil can do all these things, but still we don't call it a universal miracle :-)
Effects of argan oil on the skin
thanks to the high content of vitamin E, squalene and other vitamins, it effectively regenerates the skin and fights wrinkles (anti-aging) and slows down skin aging
has healing effects for burns, eczema, psoriasis, acne and inflammation on the skin and skin
deeply nourishes and moisturizes the skin - with regular use, the hydration results are incredible, immediately after applying the oil, the skin is soft and smooth
helps with the aging of cell structures thanks to the high content of vitamin E, several times higher content than, for example, olive oil
Effects of argan oil on hair
nourishes the hair fiber, which helps fight dandruff
blood supply to the hair roots and strengthens the strength of the hair fiber and hair structure
with regular use, it also helps with problematic scalp
adds and restores natural shine, vitality, freshness and beauty to the hair
deeply hydrates the hair - strong, beautiful and thick hair without frayed ends
Argan oil helps, among other things
strengthen the nail beds and around the nails
when added to sun creams, it helps with even tanning
thicken eyebrows and eyelashes
in animals it improves digestion and coat quality
How to use argan oil?
Cleanse your skin, face or hair and massage the oil into them before drying. Dosage is very individual, but from experience, just a few drops of argan oil is enough. Even a very small amount can bring the desired effects and effect. The oil is absorbed very well without residue, it does not leave a greasy feeling but a gentle to pleasantly soft effect. The frequency of use is again different, it is best to try what suits you personally.
If you use argan oil on your hair, you can apply it to the ends of your hair with wet fingers, massage it into your skin, or make a wrap where you massage the oil into your hair and then wrap your hair in a towel and leave it on for at least an hour. After use, wash your hair or leave it alone.
If you have your favorite cosmetic product that you don't want to give up and you would like to enrich it with the effects of argan oil, just a drop or two when applying the product is enough to enhance the effect of the product itself. In the case of a bath, just a few drops in the water and your skin and body will experience hydration and soft skin after the bath.
For problematic skin, we recommend first putting a drop on the affected area and then continuing the application further. For example, in the case of eczema or burns on the skin.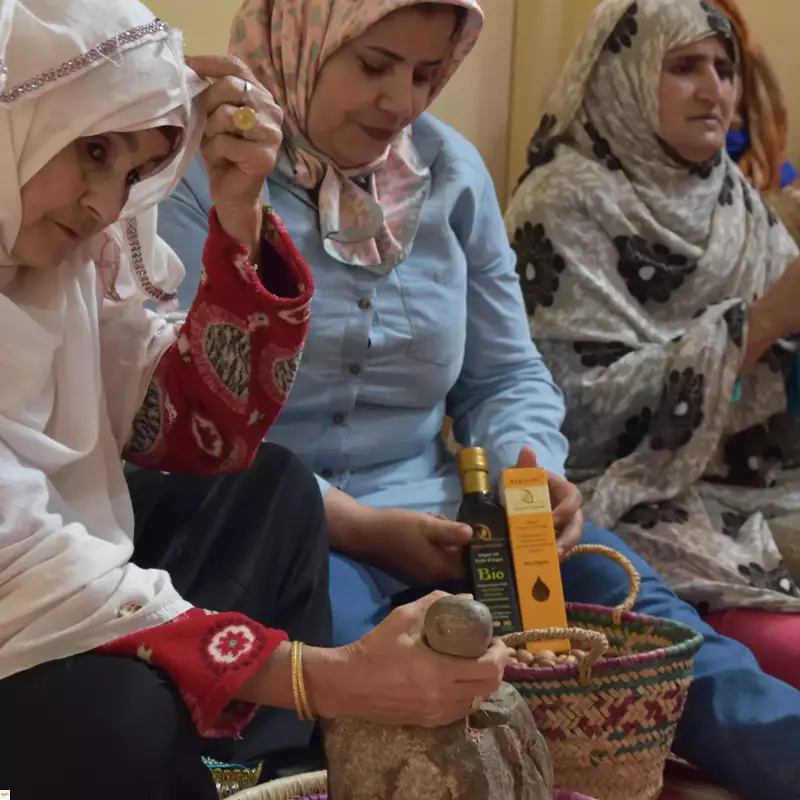 100% COSMETIC ARGAN OIL
Beautiful skin and body and healthy hair thanks to cosmetic argan oil from Morocco.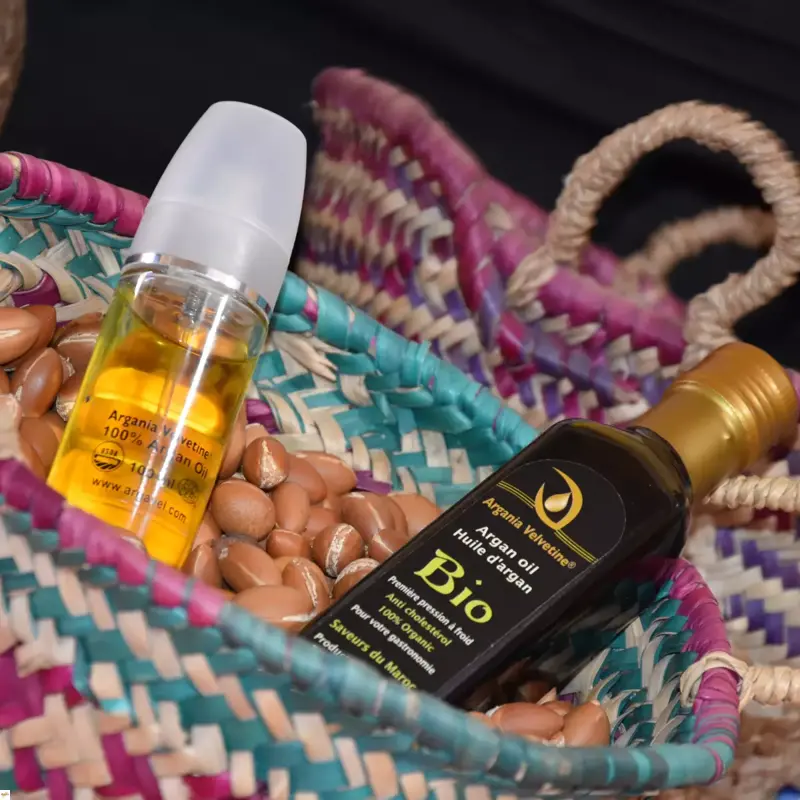 100% CULINARY ARGAN OIL
A healthy body thanks to culinary argan oil from Morocco.