Beautiful handmade jewelry directly from India from materials such as natural stone, glass, cotton and metal. Each piece of jewelry has a unique design and is handmade in Indian families.
Simple earrings underline the charm and beauty of every woman and therefore should not be missing from any woman's jewelry box. The earrings are suitable for any occasion.
An elegant necklace that perfectly decorates every woman and forms an ideal addition to your outfit.
Principles necessary for extending the life of costume jewelry made of natural materials:
- put the jewelry aside when applying perfume, cream or other cosmetic products
- put the jewelry aside when showering or washing your hands
- put the jewelry down before playing sports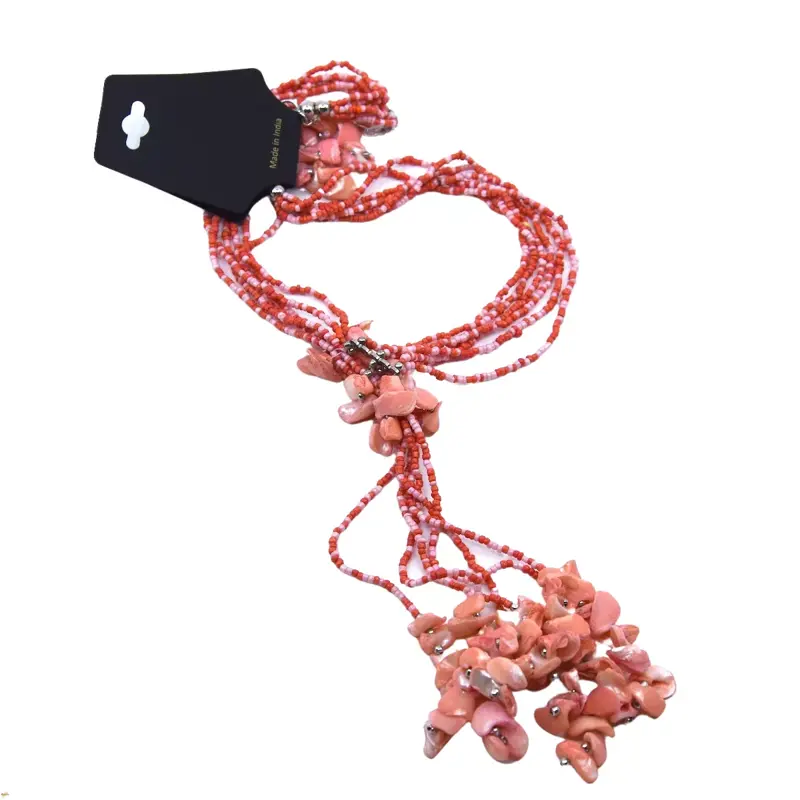 Set necklace and earrings India 1